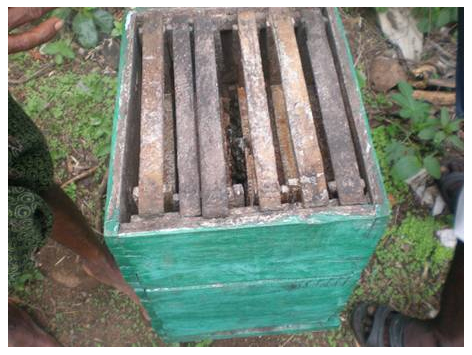 Honey Bee Box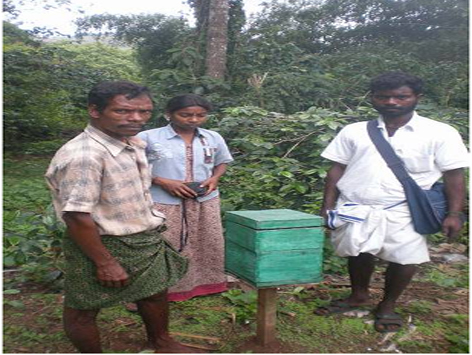 Honey is one of main MFP in Sirumalai and Palani Hills, collected and survived by the forest dwellers. In recent destruction environment and unlimited collection of MFP, the honey bee is shrunk in to a limited area and so the survival of tribe people are under difficulties. Further the forest biodiversity system is also under threat due to the honey bee lost. Through the honey bee box, income and survival of the forest dwellers are assured along with their cultural and traditional habits. Environmentally, this honey bee making is added more values and the disappearance of honey in the forest is rejuvenated. In health aspects, it gives more potentiality to tribe as food, nutrias and health development. Already the women and children are under the risk of health problems. ROSI FOUNDATION is to support 1000 families of forest dwellers by providing of honey bee box, training and motivation works.

B.Lemon Grass units in that training, motivation and inputs for cultivation and consumption through Lemon Grass Oil Extraction units are supported in Sirumalai Hills. It is important to the hills environment and sustainable income to the forest dwellers. It has deep roots and reduces the erosion and sliding of rocks mainly. It organic and nutrients items in its area as more and more. All its parts are giving more values in environment and forest conservation. Water harvesting, nutrient and fertile of soil, averting of soil erosion and survival of endangered species of flora fauna are main by the lemon grass.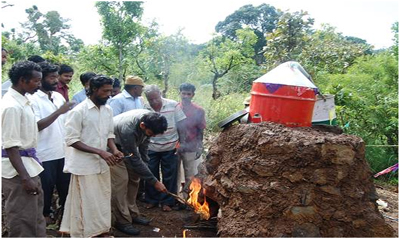 Single unit gives survival for 10 families that each family gets Rs 200-300 per day.
In the works both women and men are involving. Another 20 plants are to be established in the hills.
---
Lemon Grass Unit opening function
Then 200 acres land is to be cultivated by lemon grass through the owners /enjoyers of the land. ROSI is supporting the programme through its farmerís sangam and SHGs, which are being organized and promoted among the forest dwellers.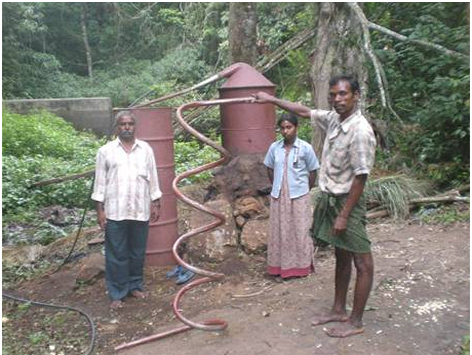 Another one lemon grass unit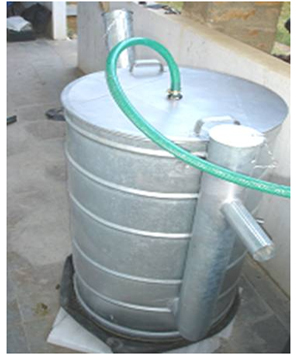 Bio Gas Plant
These plants are being established in rural poor people area and functioning well without any toxicity and firewood problem. As additional, lighting equipment is also installed with the units for house lighting. In this year, ROSI FOUNDATION is to support 600 families by the biogas units for cooking and lighting. Motivation of the rural community, training to the consumer on the application, maintenance and function of the units and provision of the units with lighting and stove are our main activities in the programme. Cow dung, seaweeds and other some organic items are used for the biogas production. The waste of the unit is used as compost.
---
Students Development Programme

In the programme, Maruthupandiyar College and Madurai Kamaraj university students are having placement. They are working in our rehabilitation and development programme. They all are equipped in social works and it systems in that they are successfully completed the works and their course. In environmental and biodiversity conservation works, they are involved for motivation and action based works. Student, tribe people and farmers are beneficiaries of the programme.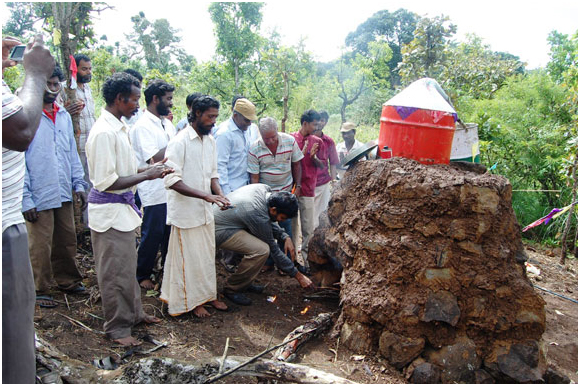 Lemon grass oil extraction unit for tribe people's income and environment protection.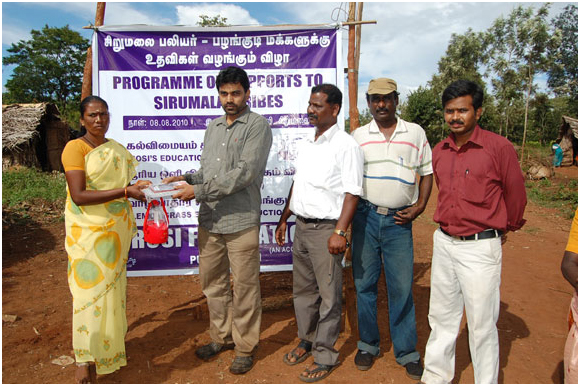 Solar light for rural hills area people and green energy promotion.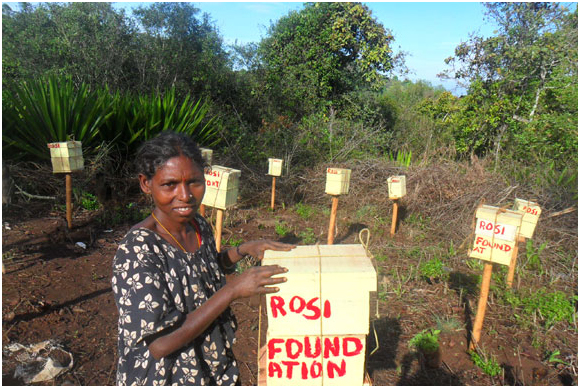 Bee hiving input Provision and Bio-Divessity Development.
---